How wildfire season affects air quality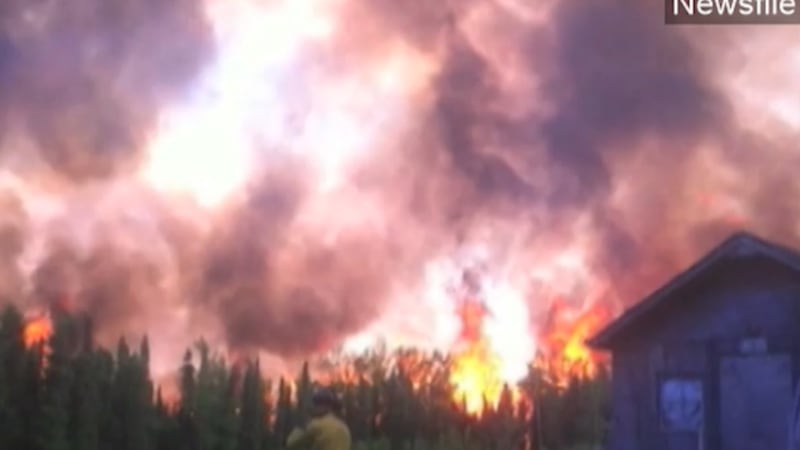 Published: Jun. 11, 2018 at 9:02 PM AKDT
As the smoke from 80 wildfires clouded the skies over Fairbanks on Saturday, you may have wondered how wildfire smoke can affect the air quality.
Wildfires emit the same particle pollution that burning a wood stove does, but wildfire air pollution is not handled by the borough the same way as wood stoves.
Although pollution from wildfires poses the same health risks, it is considered an "exceptional" event, and is not man-made.
Burning wood stoves are a man-made source of particle pollution that is regulated to reduce health risks.
"A lot of the people that we talked to felt that it was unfair that because wildfires have the same health impacts and sometimes the concentrations can actually be worse than some of the worst concentrations in the winter time, and the question was well why do we have to control our wood stoves if you're not doing anything about forest fires," said Nick Czarnecki, air quality manager for the Fairbanks North Star Borough.
If increased wildfire smoke causes poor air quality, the borough's air quality division will post a warning on their website.