Local man accused of misusing grant funds keeps job at accounting firm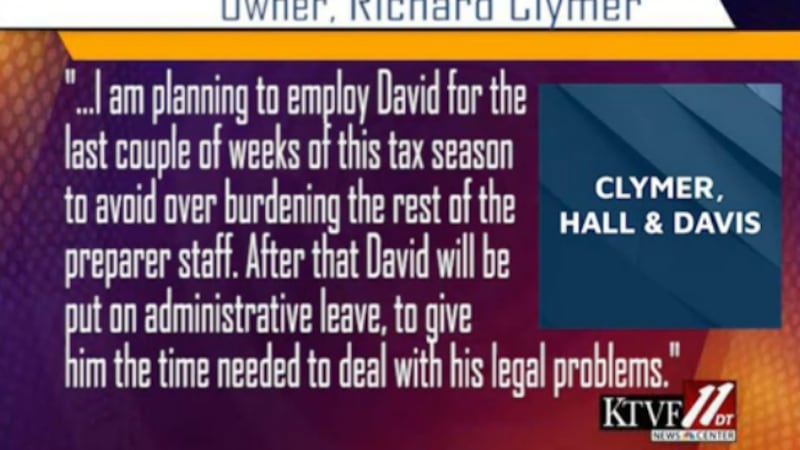 Published: Apr. 3, 2018 at 6:34 PM AKDT
A local man faces charges for the alleged misappropriation of $315,000 in grant money for personal benefit.
According to a press release from the U-S Attorney for the district of Alaska, 38-year-old David Michael McGraw was the finance director for the Yukon River Inter-Tribal Watershed Council from 2010-2014, when he allegedly misdirected the funds.
Federal prosecutors say McGraw used the grant money to purchase real estate, an airplane, guns and pornography.
He currently works for local tax preparation firm 'Clymer, Hall and Davis' in Fairbanks, where he's been employed for the past four years.
In response to questions about his employee and the accusations, Owner Richard Clymer writes, "During this time l have found David to be a good man, a good family man, and an extremely competent and diligent tax preparer. I am planning to employ David for the last couple of weeks of this tax season to avoid overburdening the rest of the preparer staff.
After that, David will be put on administrative leave, to give him the time needed to deal with his legal problems."
If McGraw is convicted on all charges, he could face a prison term as long as 13 years.