Mayo Clinic and Foundation Health Partners announce collaboration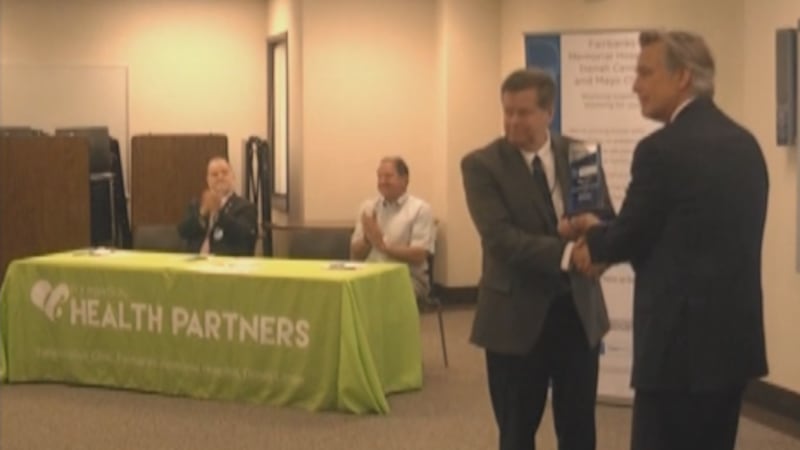 Published: Jun. 14, 2017 at 10:44 PM AKDT
The Mayo Clinic will now be available to health care providers in the Interior.
Earlier today, Foundation Health Partners, announced that it will be collaborating with the world renowned Mayo Clinic.
Foundation Health Partners operates the Fairbanks Memorial Hospital, Tanana Valley Clinic, and the Denali Center.
The collaboration will allow for shared knowledge and expertise between the Mayo clinic network and the Foundation Health Partner physicians, giving patients more opportunities to receive care within the state.
Chief Executive Officer of Foundation Health Partners, Dr. Greg Johnson, discussed how the new relationship will help providers.
And Medical Director for the Midwest Region of the Mayo Clinic Care Network, Dr. Mark Larson, commented on how the collaboration will benefit Fairbanks patients.
"What we have here is an ability to reach out with colleagues on a routine basis as we feel we need those resources, so it's not anything that's pushed on Fairbanks. It's something that we can reach out and say, 'Hey, what do you think of this? What can you offer? How can you help us?' And, I like that relationship."
"I think the benefit to Fairbanks patients will be through their providers here, allowing them to reach out to Mayo Clinic experts that can help compliment the care they are already receiving here in Fairbanks. There are a lot of excellent providers here. They would receive their care in Fairbanks, not have to travel, avoid the cost and anxiety of traveling to another medical center, while still getting the best possible medical care possible, right here in Fairbanks, and very importantly, at no cost to the patient."