Mayor Matherly nominates Gary Wilken for gas utility board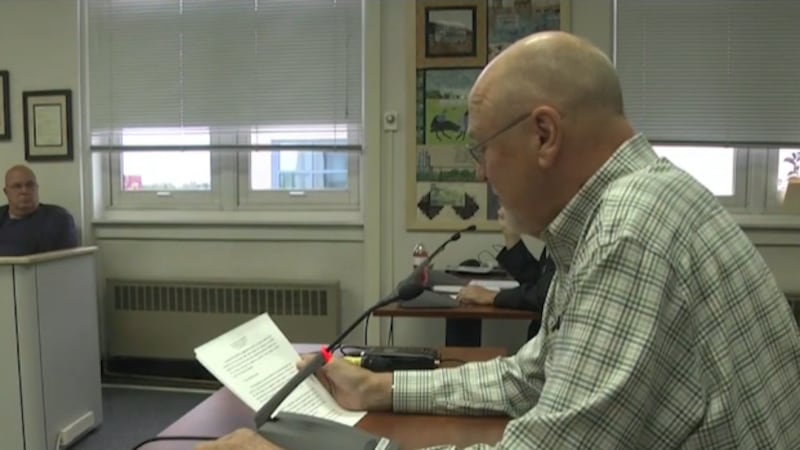 Published: Aug. 21, 2018 at 10:09 PM AKDT
Fairbanksans have the opportunity to comment on Mayor Jim Matherly's appointment of Gary Wilken to the Interior Gas Utility board. The city-appointed seat on the Interior Gas Utility Board was vacated by Frank Abegg in early August. Abegg gave his resignation in protest of IGU's purchase of Pentex Natural Gas. Fairbanks Mayor Jim Matherly was quick to nominate a new board member.
"I'm here tonight to support Gary Wilken's appointment to the IGU," said local resident Steve Frank.
The Alaska Industrial Development and Export Authority, also known as AIDEA, helped in providing financial assistance and sold Pentex to IGU in June.
"Mr. Wilken was in the AIDEA Board and AEA Board and I have an issue with that alone," said local resident Liz Greg.
Wilken stepped down from these positions to accept Matherly's selection.
"To suggest that I would favor the interest from the state bureaucracy over the vast interest of my home town where I've lived for 62 years, where I have gladly and proudly contributed 35 years of community service, where Sue and I's parents lived and died and Sue and I intend to do the same, is simply without merit," said IGU board nominee, Gary Wilken.
With the variety of negative comments against Wilken, support for the appointee prevailed and Matherly's nomination was unanimously approved by the city council. Gary Wilken's term is set to expire on December 31, 2019.