North Pole Teacher receives national award for outstanding teachers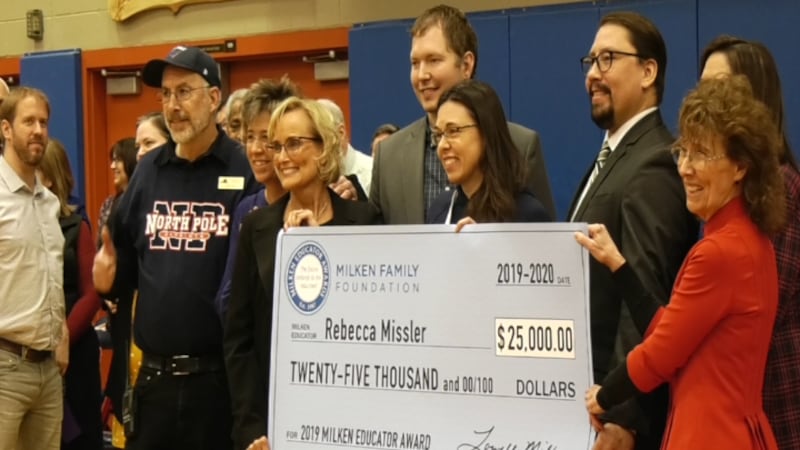 Published: Dec. 17, 2019 at 2:32 PM AKST
The gymnasium at North Pole High school was full of excited students, who were eager to know which one of their teachers would receive the nationally recognized Milken Educator award, and $25,000.
The recipient of the award was Rebecca Missler, a science teacher who has worked at North Pole High School for 11 years.
Missler was noted by the organization for tirelessly working to help others with whatever needs to be done, and her educational achievements.
"I'm not thinking right now, It's just unbelievable. Absolutely unbelievable. There's so many amazing teachers here and it was really weird to hear my name," said Missler shortly after the event.
Among those in attendance included Karen Melin, the Alaska Deputy Commissioner of Education, and Milken Educator Senior Vice President Dr. Jane Foley.
"There's a number of things we look for. Very specifically we're looking for educators that are very innovative in the classroom but also have results. So when we think about the science classes that she has put in place, the results of her student's achievements... we're looking for educators who are already leaders," said Foley.
Along with the award, Missler will gain membership to the National Milken Educator Network, a group of 2,800 educators dedicated to strengthening education.
Copyright 2019 KTVF. All rights reserved.