Outpost Alaska donates nine 4-wheelers to the Boy Scouts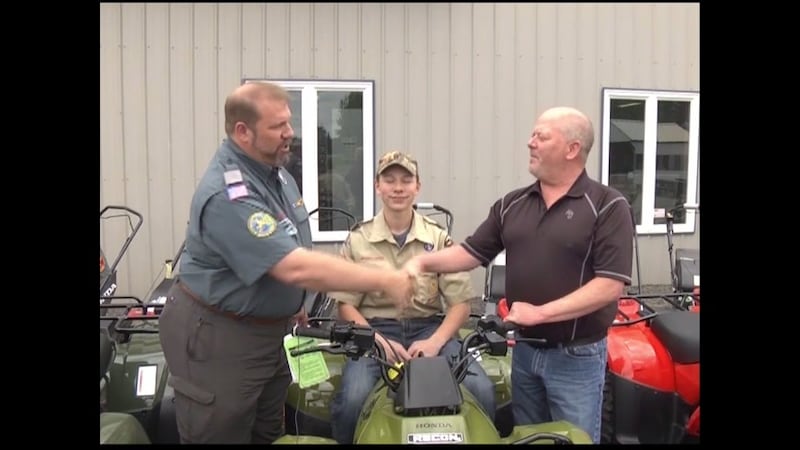 Published: Jun. 8, 2017 at 6:28 PM AKDT
Outpost Alaska and North American Honda donated a total of nine 4-wheelers to the Boy Scouts of America Alaska Chapter, and KTVF cameras were there.
"Stephen, on behalf of North American Honda and the Outpost we'd like to donate 9 4-wheelers to the Boy Scouts for safety training and I think you guys might have a little fun with them," said Doug Chambers of Outpost Alaska.
"Thank you Doug," said Boy Scout leader Stephen Smith. "Midnight Sun Council greatly appreciates you at the Outpost here and the Honda Corporation has done donating these 9 ATVs to our camp out at Lost Lake. It gives the kids an opportunity to learn how to drive them, how to do it safely, how to maintain them and to learn everything about them in a safe environment under the direction of a certified instructor. This is something that the kids are looking forward to and so are the rest of us and I am sure we are going to have some fun with them too."
"This is definitely a good experience for everyone. I haven't been in a scout troop that has had this opportunity so it's definitely amazing," said Boy Scout Caden Berry.