Port Upgrades on the Menu for the Chamber of Commerce Luncheon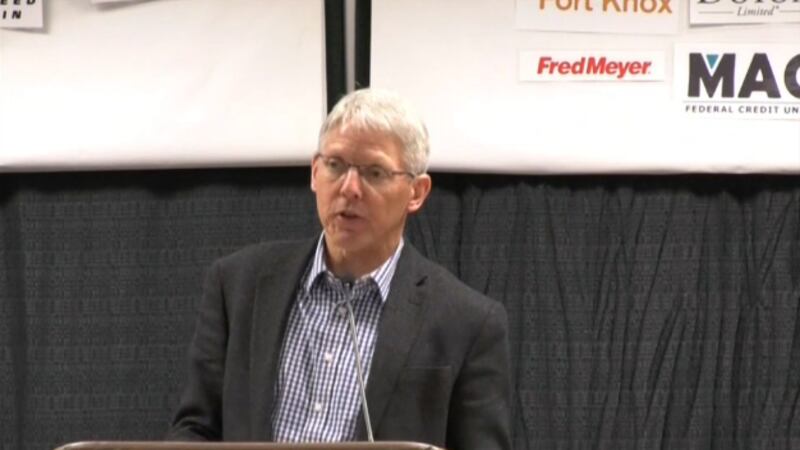 Published: Feb. 12, 2019 at 9:37 PM AKST
A representative from the Port of Alaska discussed proposed dock upgrades during today's Greater Fairbanks Chamber of Commerce Luncheon.
Officials say the Port of Alaska in Anchorage will start closing down in 9 years unless the docks are rebuilt.
The port was built in the 1960's, and has been needing upgrades for years.
Rebuilding the docks could cost as much as $2 billion over the duration of the project.
However, Jim Jager, the External Affairs Director for Port of Alaska, says that the $2 billion number represents the wants of everyone involved, not the needs, meaning the total cost will most likely be less.
Funds will either come from the State through tax dollars or from increased tariffs on goods coming into Alaska.
Either way people across the state will end up paying for the project.
But Jager says Anchorage isn't the only place affected by the dock's operations, emphasizing that what happens at the port affects Fairbanksans directly.
"Most of the food and goods that are consumed in Anchorage, cross our dock and then come up to Fairbanks by either truck or rail," Jager said. "So that when Port of Alaska misses a ship call you'll see it on the Fred Myer and Carr's shelves a day or so later."
Dock upgrades started in the summer of 2018, and are projected to continue as long as funds are available.