Reducing screen time for kids' health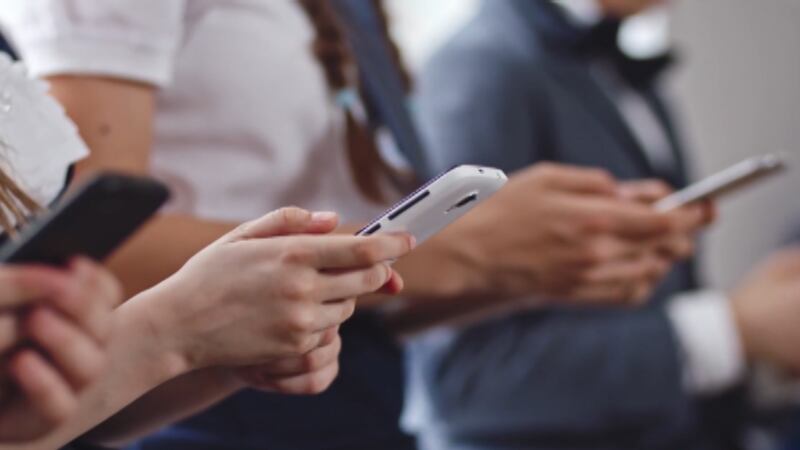 Published: Sep. 24, 2019 at 7:11 PM AKDT
Jenifer Joy Madden, a health reporter visiting Fairbanks, is a proponent of less screen time and more family time.
"If everybody is in their devices, they can't, there's no time. It crowds out the time for kids to learn to have survival skills, social skills, be able to speak and converse and cooperate with other people. So one as a parent has to be very careful to make sure those times aren't crowded out," said Madden.
Madden reported that time looking at screens takes away from all other aspects of children's lives and affects their development and growth process in pivotal years of early learning.
"They really are fascinated by these devices but their brains are not really developed enough to really comprehend what they're looking at so they really are just engaging with shiny objects," said Madden.
The symptoms of too much screen time, according to Madden, can range from emotional to behavioral, to even physical problems. These problems include headaches, trouble sleeping and weight gain. According to the National Heart, Lung and Blood Institute, sponsored by the
U.S. Department of Health and Human Services, kids aged 8 to 18 spend 7.5 hours using entertainment media, 4.5 hours watching TV and 1.5 hours on the computer per day.
Madden suggests that kids need what she calls a "3 dimensional space" to learn properly.
"If a child is introduced to a 2D environment too soon, which would be screens, they can't get that full 3D sensory experience, and it's crucial for brain and body development."
To combat excessive screen use, she suggests parents limit their kids' screen time. She also suggests finding out how much screen time they are getting at school.
The National Heart, Lung and Blood Institute suggests that parents set a good example by limiting their own screen time. They also suggest no electronics during meal time and to make a log of both time spent using electronics and time spent being active outside.
This is Carly Sjordal, reporting.
Copyright 2019 KTVF. All rights reserved.