Sullivan expresses optimism in address to Legislature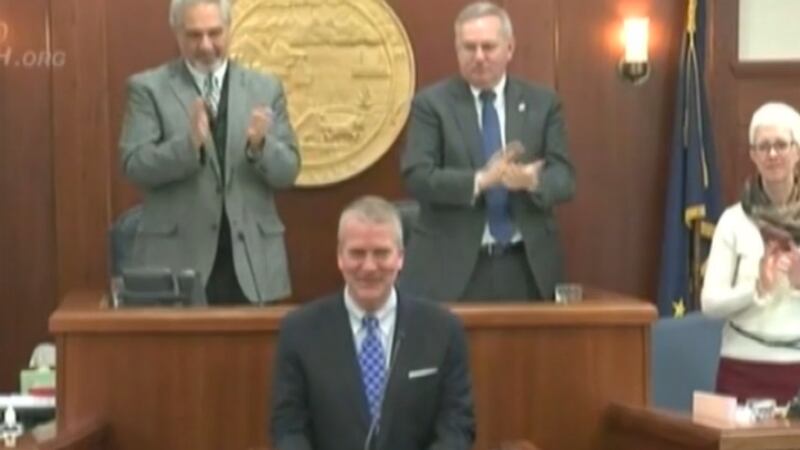 Published: Feb. 26, 2018 at 8:11 PM AKST
US Senator Dan Sullivan addressed the Alaska Legislature today in Juneau.
In his annual speech to state lawmakers, Sullivan said he's optimistic about opportunities for progress in Alaska, particularly in resource development and defense spending.
Sullivan also spoke to the conflict between state and federal law on marijuana policy.
He said recent moves by the Justice Department suggesting federal attorneys may resume prosecutions of marijuana possession and sale in states that have legalized the drug have created uncertainty.
He says he and other legislators are working on changing that.
Sen. Dan Sullivan; (R) Alaska>>: "So in my view, even the Cole memo was not that strong enough to kind of help people here have certainty, and that's what I think is needed. So the key issue from my perspective is trying to move legislation. And there's a whole host of different approaches to this, some of which as you mention is only focused on medical marijuana, and so I've been working with some of my colleagues. It's an interesting group of senators, because it's very bipartisan. But to me, that's really the ultimate answer, and it's gonna take time, there's no doubt about it, because if you're seeing this kind of back and forth like you're seeing now, between state and federal regulations, it doesn't provide certainty."