Three names forwarded to governor to fill North Pole representative seat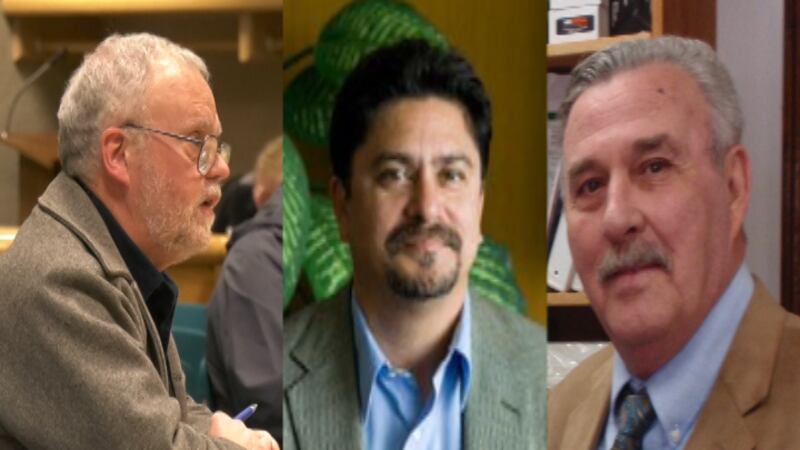 Published: Feb. 8, 2020 at 4:24 PM AKST
The Alaska Republican Party sent three names to Governor Mike Dunleavy to consider for the State House District 3 vacancy left by Representative Tammie Wilson. Those names are Michael Prax, Thomas Studler, and Frederick Villa.
Prax is a former borough assembly member and says he has been involved in many political campaigns including Dunleavy's campaign. Prax says he applied for the house representative seat because he wants to help Dunleavy implement his agenda and he thinks he would be the best one to do.
"I have been looking at the legislature, the state, and the local issues just from the interest of the ordinary citizen, not a specific group that has their interest to protect. It is that group that everybody is supposed to be representing -- that's the whole point of government. The legislators are supposed to be representing the people who are not there," said Prax.
Prax says he thinks he has a pretty good chance.
"I think I have been more involved day to day at the citizen level of District 3," said Prax. He says he wants to represent the average citizens who may not be able to go down to Juneau to have their voice heard on their own.
Studler is currently chief of staff for Representative Dave Talerico, house representative for district 6. "I manage all his bills; I make sure they get into committee, I do the drafting of the legislation sponsor statements, day to day making sure that the office runs correctly and that he's where he need to be when he needs to be there," said Studler. He says he has been involved with the legislature for a few years working with different representatives and with the district politics itself.
Studler says he was humbled by the whole experience of applying for the house district three seat. "You have to look at trying to fill Tammie's shoes. Tammie was quite the representative and I want to make sure that our district is represented just as well no matter who gets in there, because I believe that the three names that are going forward are all good people, all of us. So we'll have to see what happens with the governor," said Studler.
Villa retired last year from being Associate Vice President of Workforce Programs for the UA System. Villa says being an elected official is something he has considered for a while, "but the last thirteen plus years I've been working at the university, and I was very happy with that job and it gave me an opportunity to do a lot of work. I've tried to make sure that I didn't have a conflict of interest as an employee of the university and so that was probably one of the biggest challenges to make sure that the politics and my position weren't compromised at that time."
Villa says although he has not held political office, he has been involved with various state boards and commissions where he has worked with the legislature. "I am very comfortable and familiar with the legislative process, so I am just looking forward to speaking with the governor and sharing some ideas, and hopefully building the trust with more people throughout the district," said Villa.
Dunleavy's office issued a statement, sayin "Governor Dunleavy looks forward to sitting down with the three individuals selected by the District 3 Committee and learning more from them about their ideas on numerous policy issues including creating a sustainable and affordable state budget, making Alaska safer, and developing Alaska's vast reserves of natural resources."
Copyright 2020 KTVF. All rights reserved.