Two Time Yukon Quest Champion Hugh Neff barred from 2019 Race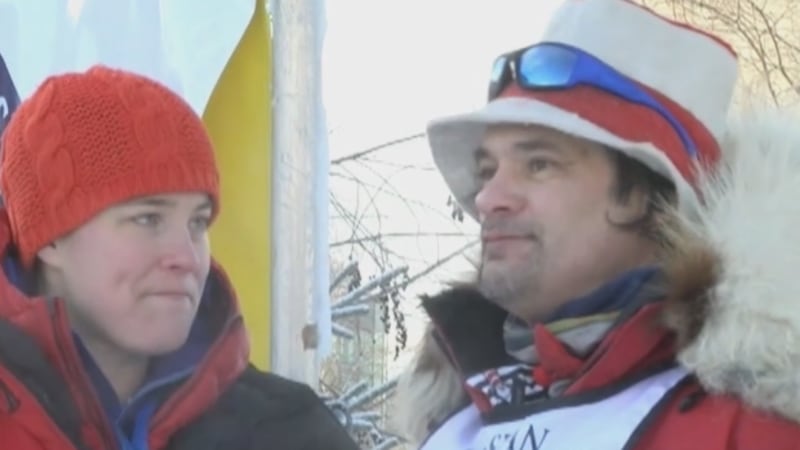 Published: Apr. 24, 2018 at 8:56 PM AKDT
Veteran musher and two-time Yukon Quest champion, Hugh Neff, has been banned from the Yukon Quest indefinitely.
The news comes as a result of a necropsy conducted after one of Neff's dogs died on the trail last year.
Boppy, Neff's dog, passed away during the Yukon Quest in February.
The Necropsy, which was performed by the Yukon quest's head Veterinarian, confirmed that Boppie passed away as a result of aspiration pneumonia - a respiratory illness which was caused by inhaling vomit.
However, further inspection of the dog showed more health issues.
Boppy had stomach ulcers, the cells in its skeletal and muscle tissue were dying, and it suffered from severe weight loss, including the loss of fat around its heart and kidneys.
Boppy also had an infection of Whipworm, which resulted in inflamed intestines.
Other mushers have been notified about the whipworm parasite, and have been encouraged to immediately consult their veterinarians for de-worming protocols.
"We have a duty to our sponsors, to our public, and mostly to the dogs to make sure that we talk about solid dog care," said Dr. Kathleen McGill, Chair of the races rule committee. "In this case, we didn't feel that our standard was held up as far as dog care is concerned."
Dr. Gill also said that Neff admitted to not giving the Dogs a mandatory drug, which is administered to prevent Ulcers.
Neff will not be eligible to run in the 1-thousand or 300 mile editions of 2019 Yukon Quest.