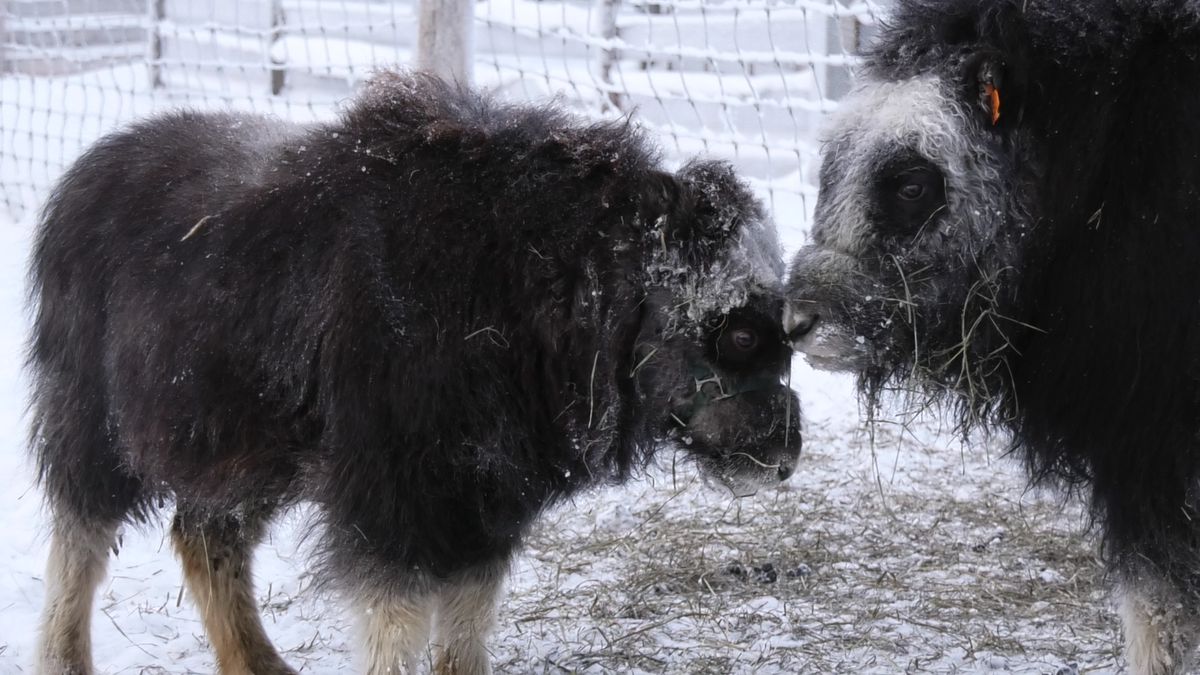 Published: Jan. 15, 2020 at 3:23 PM AKST
At first glance it might not seem like there is much going on at the Large Animal Research Station at University of Alaska Fairbanks this winter, but behind the scenes their animals are flourishing in the cold.
"Muskox and reindeer are arctic animals," said Sarah Barcalow, the lead animal care technician at LARS, "This is their environment, and they really thrive in Fairbanks in the wintertime."
Barcalow says the research station is also home to non-arctic animals like steer who can't handle the subzero temperatures. These animals need to be housed in a sheltered area, unlike the station's arctic animals.
"They need to have access to water year round, whereas muskox and reindeer will eat snow versus drinking water," Barcalow said.
The LARS station gets a lot of attention during the spring season when muskox calves are born, but Barcalow says there is just as much to get excited about over the winter.
"This winter is the first winter that we're having regular tours open to the public," Barcalow said. "Personally for me the winter out here is probably my favorite time... besides calving season obviously."
Copyright 2020 KTVF. All rights reserved.