DOT announce Richardson Highway closure near Paxson due to avalanches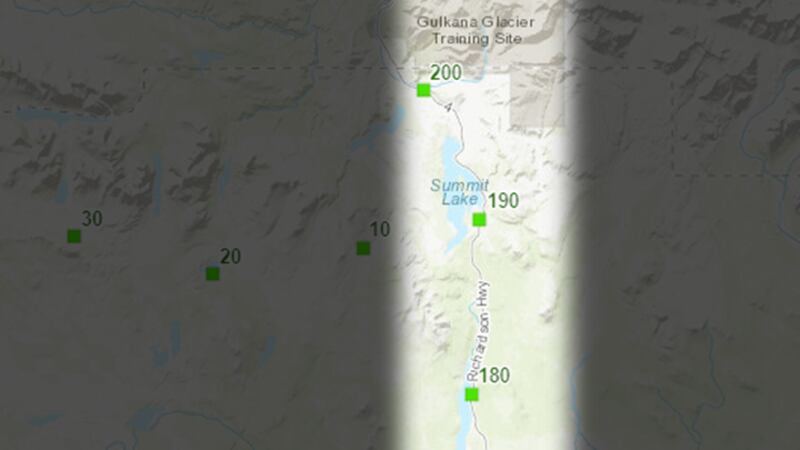 Published: Dec. 26, 2019 at 4:57 PM AKST
The Alaska Department of Transportation (DOT) announced the closure of the Richardson Highway between miles 180 and 205 due to avalanche activity on social media this morning.
According to Caitlin Frye, Northern Region Information Officer with DOT, several avalanches occurred north of mile 213 of the highway and were cleared away by snow removal crews.
However, crews were unable to get to the mile 180-205 area around Paxson. According to Frye, weather conditions in the affected areas have deteriorated such that they are now too hazardous for snow removal.
DOT anticipates that the roads will remain closed at least until Friday morning. Weather conditions are being monitored to assess fitness for snow removal.
Travelers should check DOT's 511 system for updates. A new 511 system is being rolled out Friday morning at 4 a.m.. Anyone subscribed to the current system will have to
. A new app will also be available Friday morning for Apple and Android users.
Copyright 2019 KTVF. All rights reserved.