2020 Equinox Marathon Cancelled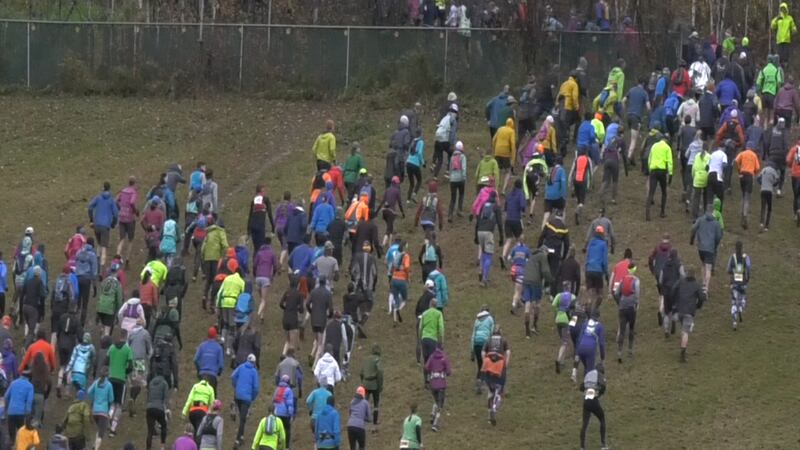 Published: May. 29, 2020 at 7:33 PM AKDT
The latest sporting event to be cancelled due to concerns of the COVID-19 pandemic: the historic Equinox Marathon.
The Equinox race committee and the Running Club North Board of Directors announced Thursday they are calling off the 58th annual race, scheduled for September 19, to ensure the safety of the volunteers and participants.
"Very disappointed of course," Equinox Marathon Race Director Stacy Fisk said. "It was a very hard decision. We went around and around...just thinking 'what can we do to make this happen?'. It is a real bummer that is has to be this way, but it is just for the safety of everyone."
Many logistical obstacles made it difficult to envision a traditional race, even as a September event. At the most recent board meeting, the race committee was looking at Alaska's Phase 2 for guidelines of operation. Fisk and Running Club North President Gary Pohl rattled off some of the challenges of putting on the race.
-6 feet of social distancing
-mask or face covering
-questionnaires for out-of-state participants
-14-day quarantine
-Sanitation
-Relay portion of race using buses for transportation
-Insurance previsions do not cover infectious diseases
-Starts at the University of Alaska Fairbanks, which is currently closed to the public
-Permission from individuals to run the course, as it overlaps private properties
"There is just so much planning that goes into the Equinox, and to do all that work to potentially have to cancel it at the last minute or even if it was cancelled a month before, we would still be several months of work into it. I think the ultimate decision was just 'let's do it right next year.'" said Pohl.
The Equinox is known as
and features an elevation gain of 3,285 feet. It draws approximately 1,000 participants each year and is enjoyed beyond the running culture in Alaska.
"It is very important to the Alaskan community, obviously Fairbanks because it is here, but it is a very community event, everyone comes out, it is a big hoorah," said Fisk. "People that live on the course are out there playing their guitar or just out there having fun, so it is definitely a community event. That is what makes it hardest because in Fairbanks, we take care of each other."
In 2019, history was made at the Equinox Marathon when Aaron Fletcher broke Stan Justice's 35-year old course record. Through the rain and snow, Fletcher completed the 26.2-mile course in 2 hours, 38 minutes and 14 seconds, surpassing Justice's mark of 2:41:30 set in 1984.