Final Five Mushers Reach Yukon Quest Finish Line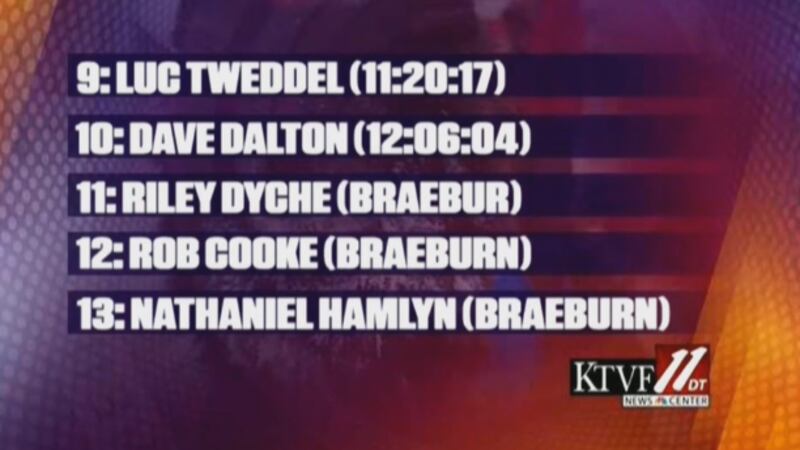 Published: Feb. 15, 2018 at 7:43 PM AKST
We are quickly approaching the end of the 2018 Yukon Quest as the final four mushers approach the Whitehorse finish line.
Luc Tweddel crossed the finish line in 9th place this morning.
Dave Dalton finished 10th, Riley Dyche is set to finish 11th, Rob Cooke in 12th, and Our red lantern holder Nathaniel Hamlyn is set to finish up this years race as the 13th and final musher.
The mushers had to make a slight detour on their way out of Braeburn.
A section of the trail was re-routed due to warmer temperatures.
The Mushers had to go 500-700 meters around the overflow for their own safety.
We started the race out with 26 mushers, but 13 scratched this year.
The latest was rookie Claudia Wickert, who scratched this morning after leaving Braeburn towards Whitehorse.
She turned back and made the decision to scratch because of issues with her lead dogs.