Jason Campeau Scratches From Yukon Quest; Top 5 Rest in Dawson City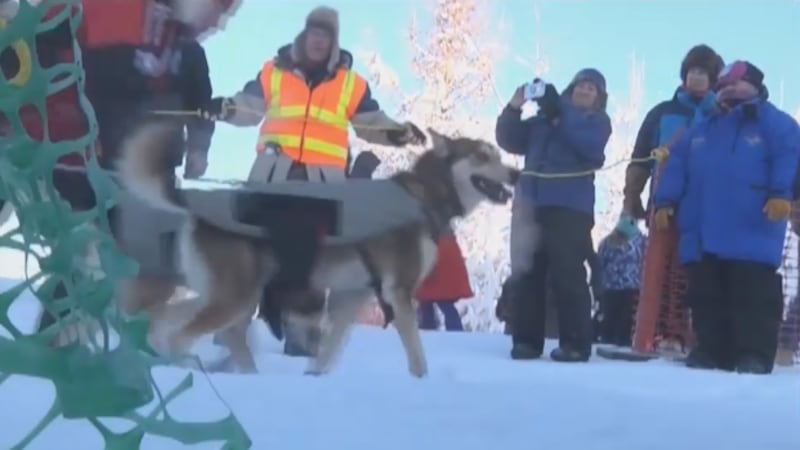 Published: Feb. 8, 2018 at 8:20 PM AKST
Before we get into our leaderboard for day 6 of the 2018 Yukon Quest, we do have a couple of scratches to report.
Jason Campeau scratched from the race yesterday.
The Veteran musher from Alberta had to press the help button on his Race Tracking device after suffering a medical issue that made it difficult to continue the race or care for his team.
An air rescue crew was sent to his location and he was airlifted here to Fairbanks to seek medical attention.
His wife Jennifer scratched from the Race this afternoon, citing personal reasons.
Now, the top five of the 18 remaining Yukon Quest Mushers have made it into the Halfway mark in Dawson City.
Allen Moore was, as expected, the first Musher into Dawson late last night.
As the first man into the checkpoint, he will receive a 2 ounce Poke of Gold if he finishes the race.
Eight hours later Paige Drobny became the second musher to hit Dawson while Matt Hall came in about an hour later.
Ed Hopkins arrived at the Checkpoint at about 7 this morning while Vebjorn Reitan came in at around 9.
The mushers received a warm Welcome into the Dawson City checkpoint, and by that I mean from the fans and volunteers. Temperatures in Dawson were around 40 below when the Mushers arrived.
Swiss musher Severin Cathry red lantern holder, he is heading towards the Clinton Creek checkpoint