Party like it's 1989! North Pole volleyball make first state appearance since '89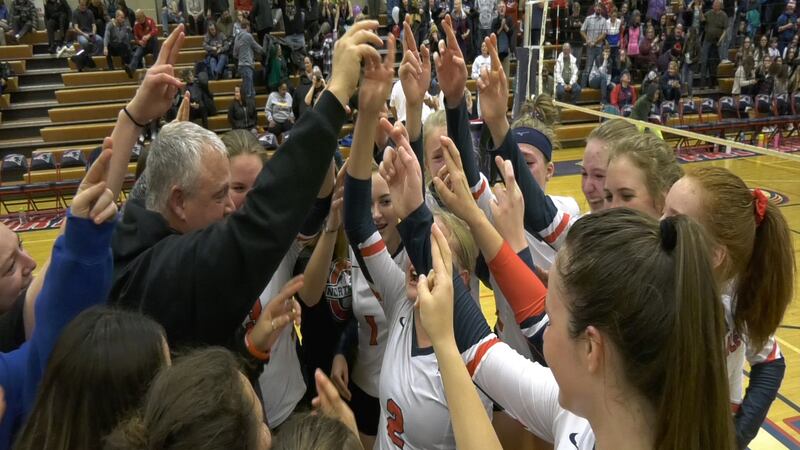 Published: Nov. 7, 2019 at 8:49 PM AKST
History was made on November 7, 2019, as the North Pole Patriots are heading to the Alaska state tournament for the first time since 1989.
North Pole won 3-1 over the Lathrop Malemutes thanks to Ainsley Smith who led the offense with 32 assists, while Madyson Conley led the defense with four blocks. The Malemutes won the first set, but after that the Patriots used their attacks above the net to win the final three sets.
This was all set up by Lathrop beating the West Valley Wolfpack in the MAC semifinals. This ended a 10-year stretch by the Wolfpack dominating the conference and it also marked Lathrop's first MAC final since 2012.
North Pole won, and now they await for the committee's decision on who they face in the first round of the state championships next week in Anchorage.
Mid-Alaska all-Conference Team:
North Pole: Kinley Erickson, Madyson Conley, Ainsley Smith
Lathrop: Kelli Fitzgerald, TT Tagovailoa, Harmony La'apui
West Valley: Skyler Wolf, Pam Noll