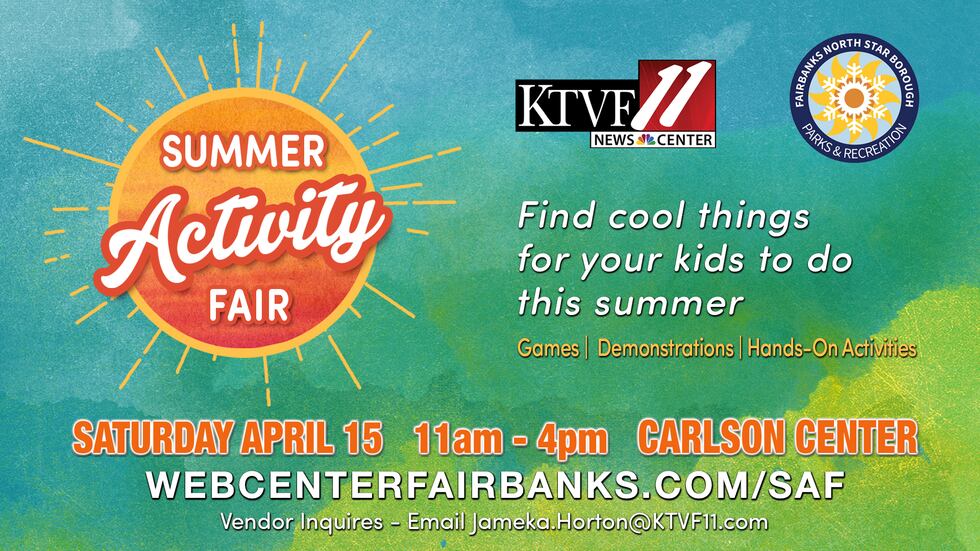 The long-awaited return of the 2023 KTVF Summer Activity Fair was a welcome sight and huge success.
Over 700 parents and kids stopped by for the free event that was held this year at the Carlson Center. Attendees had the opportunity to visit the summer camp booths and youth oriented programs. Many parents were able to sign up their children right on the spot for summer activities.
KTVF, along with Miss America Collegiate and Miss America Elementary were on site to greet the parents and kids, handing out balloons and information.
Door prizes were handed out from various vendors and demonstrations were performed.
Demonstrations included Raven City Studio who showed families the ease of creating their own pottery and North Star All Stars who performed various cheer routines for the crowd. Fairbanks Youth Soccer Association held on-court mini games.
Thank you to our sponsor Fairbanks North Star Borough Parks & Recreation, the vendors, and all who visited the event. Your participation helped make this a fun and successful family event for our community.
For more information about next year's (2024) Summer Activity Fair or to inquire about vendor spaces contact Jameka Lache Horton at 907.458.1801 or via email to Jameka.Horton@ktvf11.com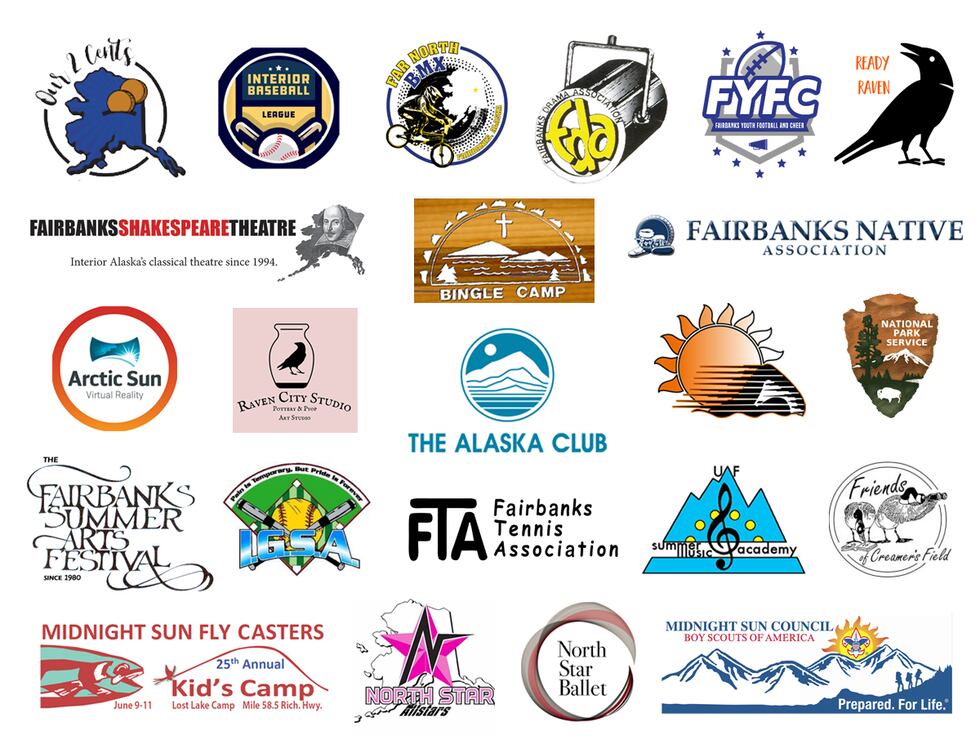 2023 SUMMER ACTIVITY FAIR REGISTERED VENDORS
Alaska Dream Adventures | 907.460.2909
Arctic Sun VR | 210.471.1179
Bingle Camp Ministries | 907.479.0562
Fairbanks Drama Association | 907.451.4378
Fairbanks Native Association Head Start 0-5 Program | 907.371.5902
Fairbanks North Star Borough Park & Recs | 907.459.1000
Fairbanks Shakespeare Theatre | 310.849.5381
Fairbanks Summer Arts Festival | 907.474.8869
Fairbanks Tennis Association | 907.371.8521
Fairbanks Youth Football and Cheer | 907.687.5180
Fairbanks Youth Soccer Association | 907.456.3972
Far North BMX | 907.460.1277
FNSBSD Ready Raven | 907.452.2000
Friends of Creamer's Field/Camp Habitat | 907.978.8457
Interior Baseball League | 907.347.0877
Interior Girls Softball Association | 907.590.6227
KTVF Summer Broadcast Academy | 907.458.1801
Midnight Sun Fly Casters Kid's Fly Fishing Camp | 907.457.4810
Midnight Sun Swim Team | 907.750.2220
National Park Service | 907.459.3732
North Star All Stars | 907.750.4725
North Star Ballet | 303.921.0318
Raven City Studio | 907.378.1745
The Alaska Club | 907.452.6801 SOUTH | 907.452.3777 WEST
UAF Summer Music Academy | 907.474.6489